Anteater Friends, Family, and Alumni,
We are one week away from the start of the 2020/2021 campaign. Traditionally, we would be gearing up to introduce our new recruits and walk-on athletes to the team and embark into Fall training. However, this year is anything but traditional. We have been doing our best, working within University guidelines to insure our athletes safety; adapting, as I know you all have in your own lives. Yet despite the lack of time on the water and the frustrations of not being able to row together in team boats—and with the seemingly "no-end-in-sight" mental health strains of the pandemic—we are forging a path forward together.
Last week our club president, Tyler Williams '21, informed the coaching staff on the University guidelines regarding the Fall Quarter. Campus Recreation stated "At this time, we will need to place all club activity on hold for the fall quarter. This includes all practices, in-person activity, and virtual/remote physical activity hosted by your club." While institutions are responding to the COVID-19 re-opening phase differently, Campus Recreation leadership has decided that no club physical activity for the Fall Quarter is the best option for all sports to move forward for now. These constraints do not currently allow our coaches to physically train our athletes in person or remotely. However, we can engage with our student-athletes on academic, learning and leadership levels.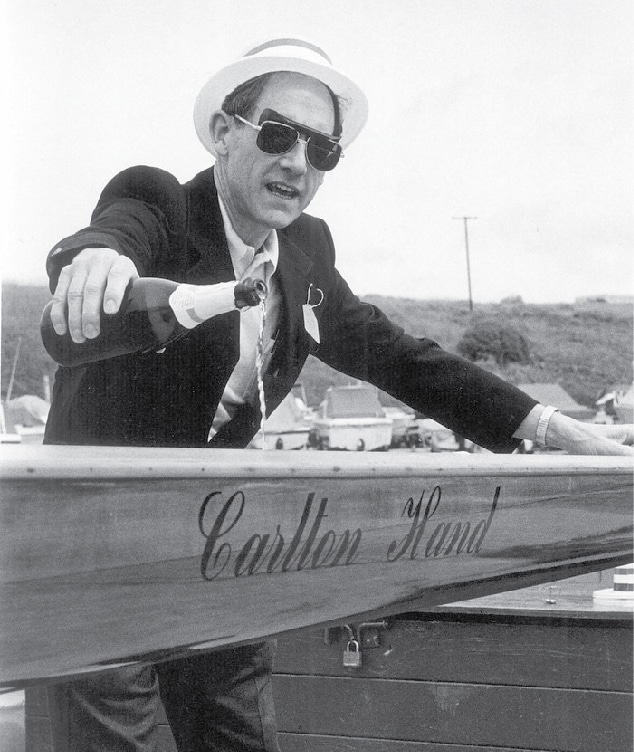 Big questions loom: When will we be back on the water? Will there be a spring racing season? How will we respond to teams that have been back on the water training? How will we produce on-the-water results? And, most importantly, the million-dollar question: How do we keep our athletes engaged and moving forward throughout? These questions are impossible to answer at the moment, but we are working on them. I am hopeful for a 2021 Spring racing season and conclusion to the season at the 2021 ACRA National Championship in Oakridge Tennessee in June. We can guarantee that we will be doing everything we can to propel our student-athletes forward regardless of on-the-water activity. And, we'll include all of you in the effort!
Irvine Rowing Leadership Academy
I would formally like to introduce to you our new program, Irvine Rowing Leadership Academy.
Vision: Provide an organized arena for rowers and all involved with the Irvine Rowing Leadership Academy to lead and succeed in whatever their passions are.
Mission: Deliver leadership and learning opportunities that build competencies, provide hands-on experience, and grow personal networks for our Irvine Rowing Club members as active rowers and alumni.
This is how you—yes You—can make a big impact in the program. You can start today. It's as simple as reaching out and getting engaged.
Be a Mentor: We are asking for you to mentor a current student-athlete and tell tales of your rowing career, your personal career, and help our athletes evolve along the next steps of their careers.
What are the commitments to be a mentor?
Engage directly with oarsman / oarswoman via zoom/phone/in-person 4X over the course of the rowing year.
Explore professional and personal growth objectives and supporting actions.
Help rowers grow their networks and find ways to further engage and explore.
Tell some great rowing stories (oh yes, they can embellish), and how rowing has played any pivotal parts of your career.
We have already started connecting alumni and current oarsman here is just one example of what a huge impact you can make.
"The Irvine Rowing Leadership Academy is an excellent way for me to solidify my connection with the team and our legacy, especially during these virtual times. It is easier to connect with alumni now more than ever, since everyone has become more used to virtual communication. I've had the great pleasure of talking with Guy Gottschalk M.D '70. about his rowing experience and career path, giving me insight into how I will tackle medicine. He likened rowing being the ultimate team sport to the cooperation required in an effective medical team. I'm excited to have more opportunities to chat with other alumni and eventually be a mentor myself!"
Email [email protected] if you are invested in our student-athletes' future.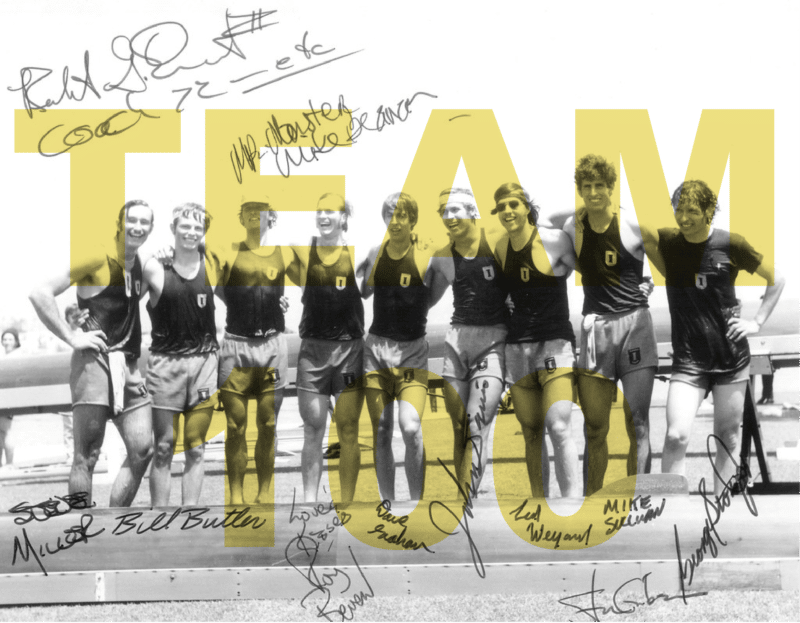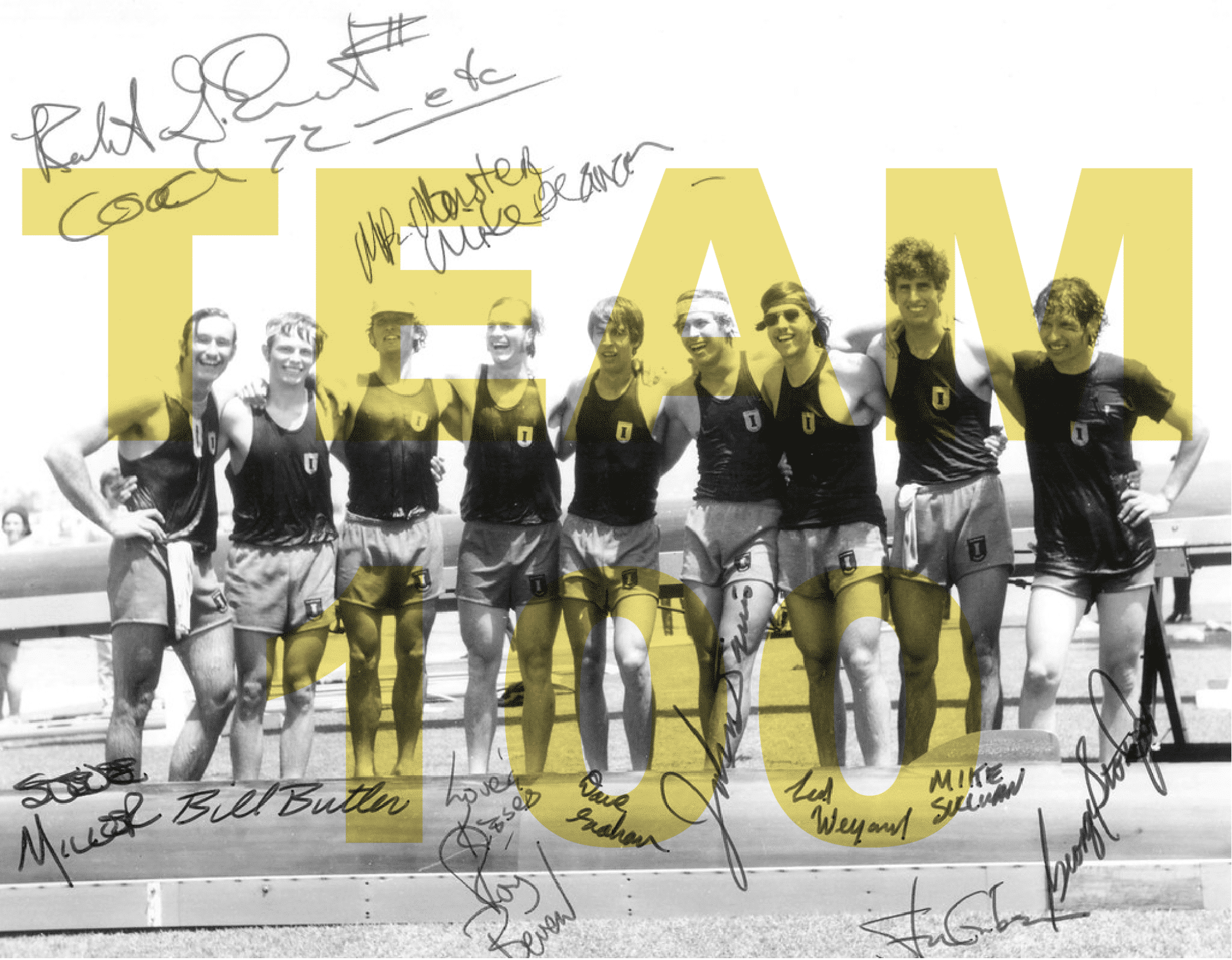 Team100 continues to grow. We are now at 30/100 members and will be making a strong push to grow our membership in coming months. We want to get to 100 this season! We recently added two of our Founders to Team 100: Duvall Hecht and Frank Jameson.
If you are Team100 member who paid your membership by mail last year, please make your 2020/2021 payment made-payable to "Friends of UC Irvine Rowing" and send to: Friends of UC Irvine Rowing, P.O. Box 8855, Newport Beach, CA 92658
1970's – 12 Members
Michael Thompson '71, Vince Mestre '71, George Stone '72, Stephen Zotovich '73, Brian Atwood '74, Michael Sullivan '74, Bruce Ibbetson '75, Greg Rose '75, Rick Peterson '75, Mark Massman '76, Bill Grant '76, Jeff Brown '79
1980's – 10 Members
Dave Lebel '81, Mark Bradburne '81, Michael Eastwood '81, Christer Fiege-Kollmann '82, George Basile '83, Peter Kobrak '84, William J. McGovern '86, Jeff Emdee '86, Alex Hubbard '87, Tom Kirksey '88
1990's – 3 Members
Powell Thurston '90, Todd Canfield '93, Chris Romberg '99
2000's – 2 Members
David Heimerl '01, Michael Chen '03
2010's – 1 Members
Kyle Starr & Tiffany Cho '15
Founders
Duvall Hecht, Frank Jameson