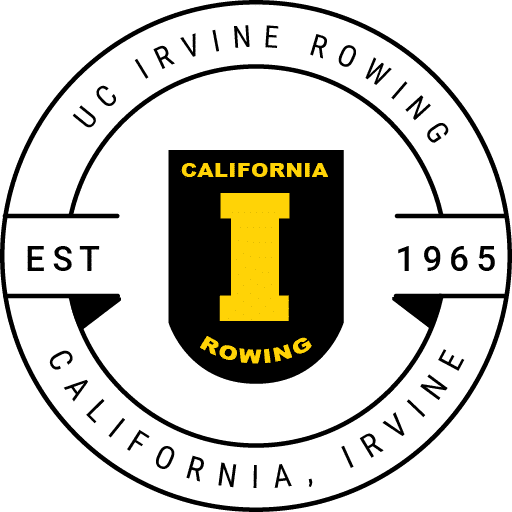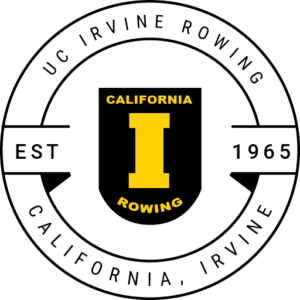 Rowing was one of the founding sports at UC Irvine in 1965 and the Women's Program was added in 1991. In 2009, Rowing was cut from the athletics department and as a response, a group of alumni and students fought to keep the program at the University. Transitioning the teams to fall under Campus Recreation, Friends of UC Irvine Rowing was founded to financially support the clubs and ensure that rowing would remain an institution at UCI.
Friends of UC Irvine Rowing became a California non-profit corporation, filed with the IRS as a 501(c)(3) charity to receive tax-deductible contributions, and named a Board of Directors.
Each year Friends of UCI Rowing raises a large portion of its budget through donations from alumni, boosters, parents, and families. We encourage all Alumni and other Friends to demonstrate their support for the program by attending UCI rowing events, supporting our coaches in the development of fine student-athletes, providing financial and other material support to the program, and answering the call when additional help is needed.
If you're interested in helping the Men's or Women's Program in this way, then please contribute any amount that you can.
Does your company offer a charitable contribution match incentive? Please check with your HR department to see if you can get them to double your giving. They will need our Tax ID number to verify our charitable status: 27-0763131. A little extra effort can go a long way!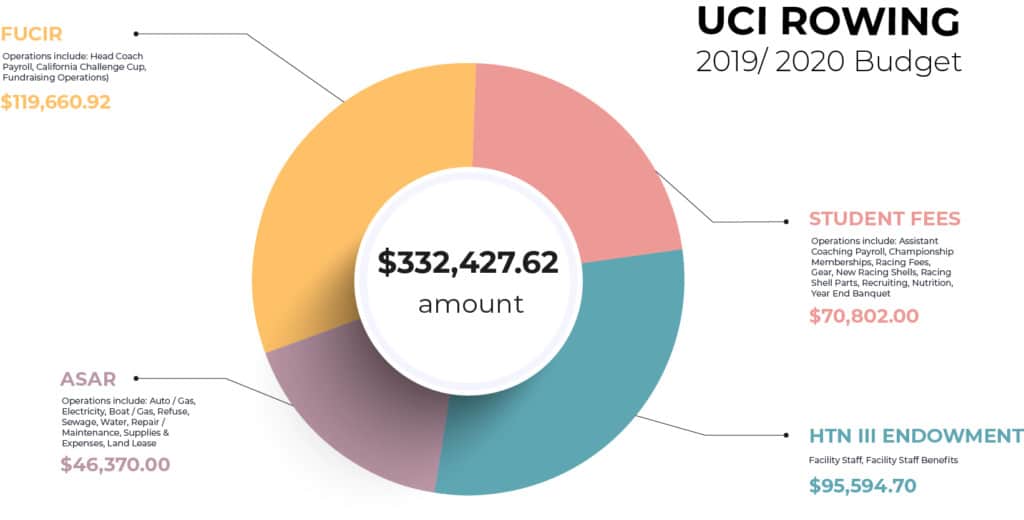 As an alumni and ex UCI oarsman, I have been committed to the continued opportunity that rowing provides to the student-athlete. I can tell you that the experience has been essential to my personal growth and achievements since graduating in 1971. As a walk-on oarsman in 1967, with no success in athletics prior to joining the team as a freshman, I had no idea what I was walking, or should I say , rowing, into. Sound familiar? Many friends were made and relationships forged that have lasted a lifetime. The personal growth gained and the confidence to aspire to higher goals as part of the whole college experience also lasts a lifetime. At this time the program is funded mainly by alumni donations, some large and some small. The amount doesn't matter. What matters is that we all remember the experience and try to make sure that the same experience remains available to prospective future student-athletes at UCI.
Special Thanks
We are eternally grateful to Duvall Hecht, founder of UCI Rowing and longtime coach, for the sustained financial support and leadership he gave his entire life.
We continue to express our gratitude to Henry Nicholas III for his regular support of the program and for sponsoring the annual Henry T. Nicholas, III UC Challenge Cup held in Newport Harbor. His generous 1999 gift to the endowment for UCI Rowing, from which the generated interest makes yearly contributions to the program.
In addition to financial donations, the UCI Rowing receives substantial, regular, and steadfast non-financial support through volunteers, parents, and families of UCI rowers. We couldn't do this without you all. Thank you!
Membership Help
If you would like to manage your sustaining membership level, follow these simple instructions.

Log in to your Account Settings.
From your Account page, click on the "My Subscriptions" tab.
The following screen will show you an overview of your membership links to upgrade or downgrade.
After you select a new membership level, you will be directed to a checkout page in order to complete your new membership subscription.
Your previous subscription payment will be cancelled and a new subscription payment will be created.

You can also manage many preferences from your Account Settings page, such as changing your password, updating billing/contact information, cancelling your subscription, and more!