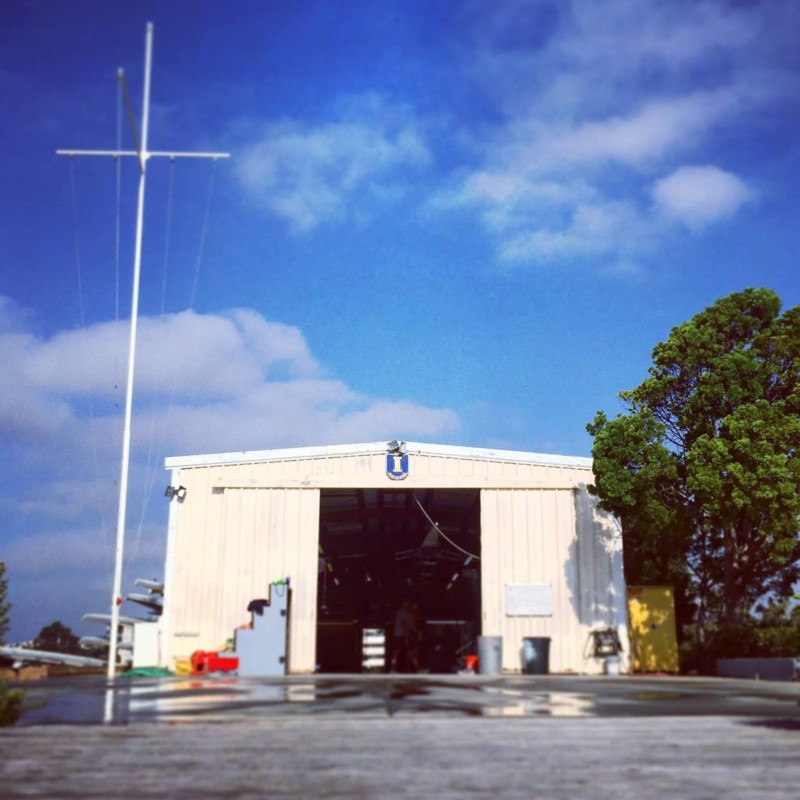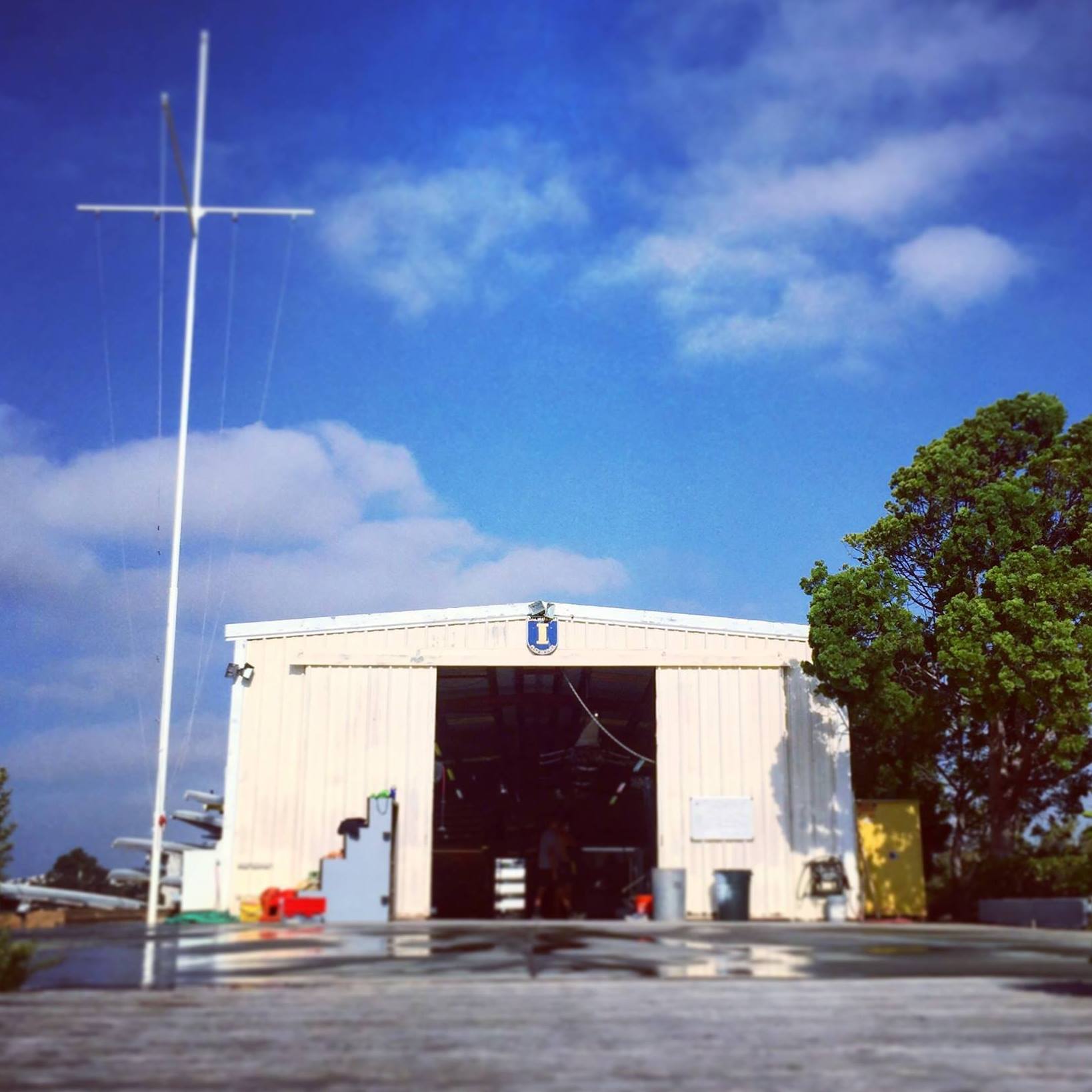 The Irvine boathouse is headquarters for the men's and women's crew at UC Irvine.  Situated next to the Back Bay Science Center on Shellmaker Island, the boathouse is surrounded by a nature preserve along the backbay of Newport Beach.  It was built in 1965 along with the first buildings at the university and the main structure of the boathouse is the same today as when it was first built.
The boathouse currently houses all of the teams' 8's and numerous small boats shared by the mens and womens team.  In addition, much of the teams' land based training happens in the boathouse on ergs or with improvised cement weights.  In the back, is the rigger's workshop for boat repairs and general equipment maintenance. 
On local race days, the boathouse is the launch point for many crews who have space to set up on the lawn or gravel outside.  The launch point at the UCI boathouse is from a dock in a small side channel that quickly opens up to the main back bay.  From there, it is about 1.5k to Newport Harbor; the main practice space for Irvine rowers.