4th Annual Henry T. Nicholas, III UC Challenge Cup
The University of California, Irvine is proud to host the 4th annual Henry T. Nicholas, III UC Challenge Cup in Newport Harbor on March 2, 2019. This UC-only regatta will feature crews from UC Davis, UC Irvine, UC Los Angeles, UC San Diego, UC Santa Barbara, and Cal. The victors will be presented with perpetual trophies to display in their boathouse until the following year's regatta!
Sponsors
A HUGE THANK YOU to our generous sponsors!

Race Schedule*
| Event | Time |
| --- | --- |
| Men's Open 4+ | 7:50 am |
| Women's Varsity 4+ | 8:10 am |
| Women's 2nd Novice 8+ | 8:20 am |
| Men's 2nd Novice 8+ | 8:30 am |
| Men's Novice 8+ | 8:40 am |
| Men's 3V 8+ | 8:50 am |
| Women's Novice 8+ | 9:00 am |
| Men's Junior Varsity 8+ | 9:10 am |
| Women's Varsity 8+ | 9:20 am |
| Men's Varsity 8+ | 9:30 am |
| Awards Ceremony & Brunch at American Legion | 10:00 am |
*Subject to change.
Live Stream
On-water Spectating
Limited seats are once again available, this year on a fleet of private vessels, including the Ocean Explorer from last year. It's truly the best spectating experience for a great day of racing! Park and board at the American Legion Yacht Club in Newport Beach.
Land Spectator Information
If you can't make the boats, there are two locations recommended for watching the races from the shoreline. These locations are about a 30 minute walk (1.5 miles) to the American Legion for brunch, but be sure to make time to drive and find parking after the racing is over if you are planning to brunch with us.
The Blue Park
Central race viewing. Look for the dock accessible from the Blue Park. Lots of parking, but be mindful of posted signage!
Lido Park
At the intersection of Via Lido Nord and Via Genoa, a bit further from the main action than Blue Park above.
PLEASE NOTE: Orange Coast College (OCC) and the Newport Sea Base are NOT available for parking or spectating for this regatta. We also request that spectators keep clear of the launching and landing areas (North Star Public Beach adjacent to Newport Aquatic Center).
Awards Brunch & Raffle
After the races, head immediately to the American Legion Yacht Club for a buffet brunch and awards ceremony. Raffel tickets with great prizes will be sold at the event! Additional information and ticket reservations below:
Race Map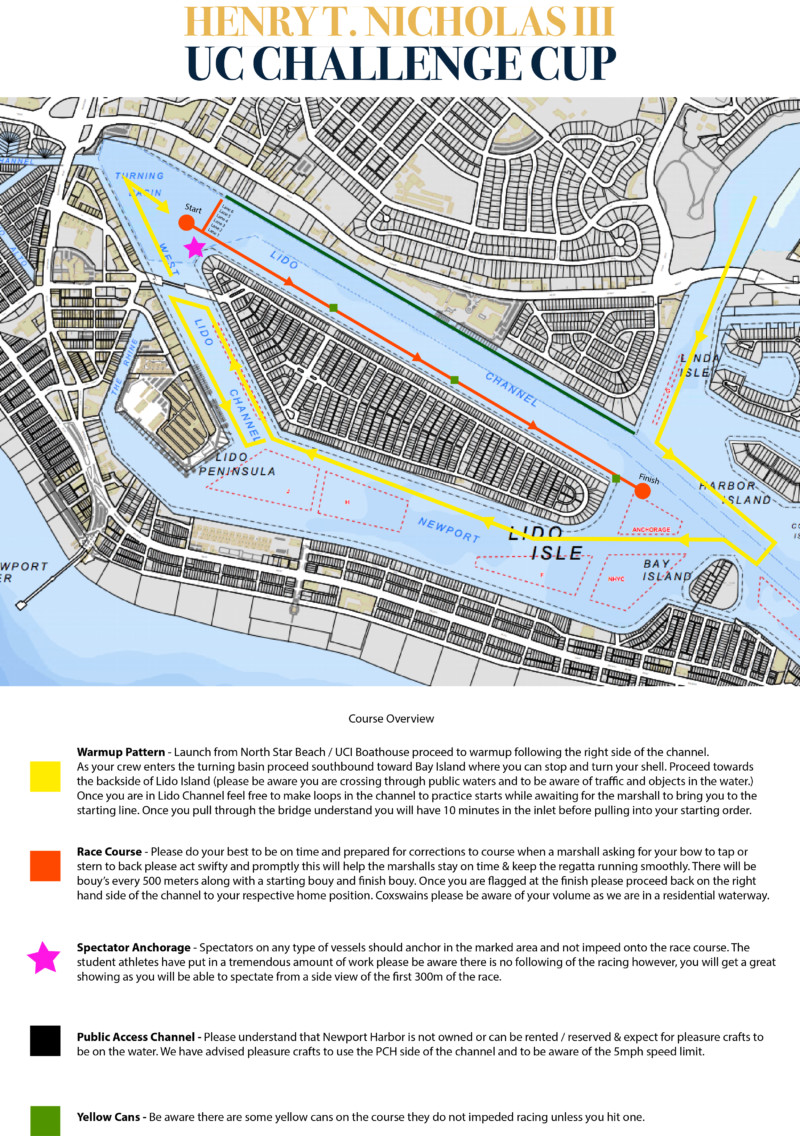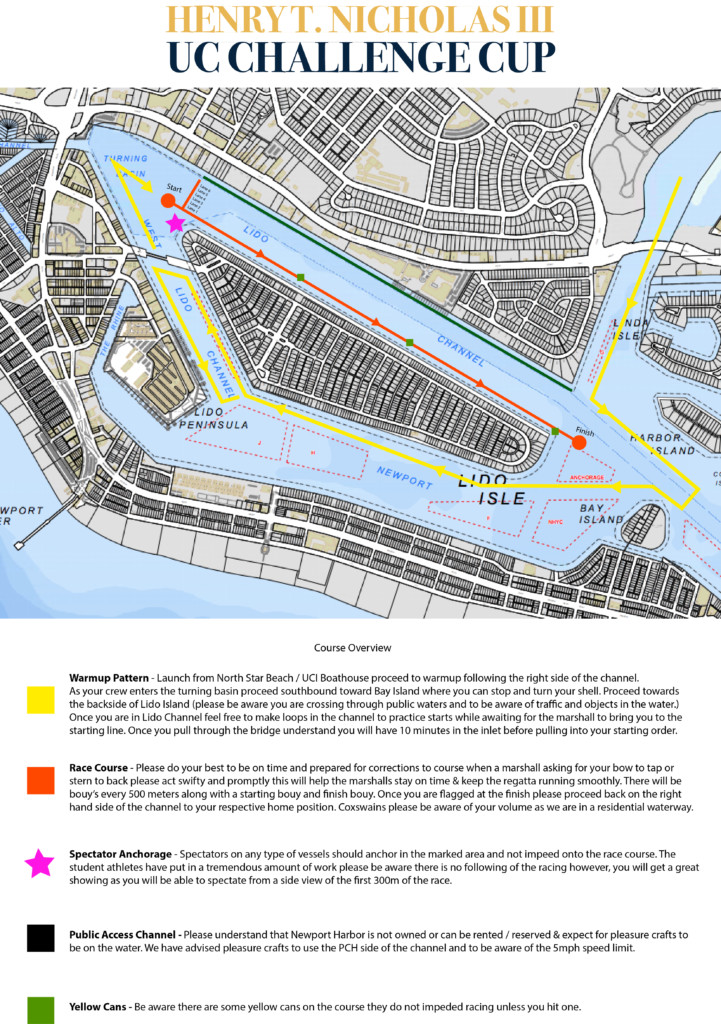 Awards
Trophies will be presented to the winners over brunch at the American Legion on the Newport Peninsula.